Get the Plugin Zip File and the Licence Key
You will find the "View content" link to download the plugin zip file and the licence key in the email you received after completing your purchase on Gumroad.
Download the zip file from the Gumroad dashboard and follow the next steps to install the plugin.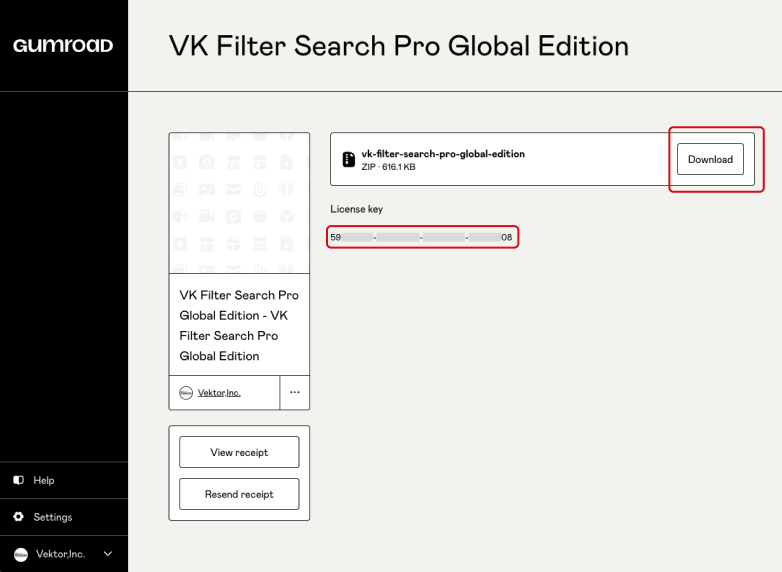 Install the Plugin
There are two ways to upload the plugin files: 1) via WordPress Dashboard or 2) via FTP.
1) Uploading via your WordPress Dashboard
Go to "Add New" on the Plugins page of your WordPress Dashboard.
Click on the "Upload Plugin" button, then click "Choose file".
Select "vk-filter-search-pro-global-edition.zip" from your computer.
Click "Install Now"
When "Plugin installed successfully" is displayed, click "Activate Plugin".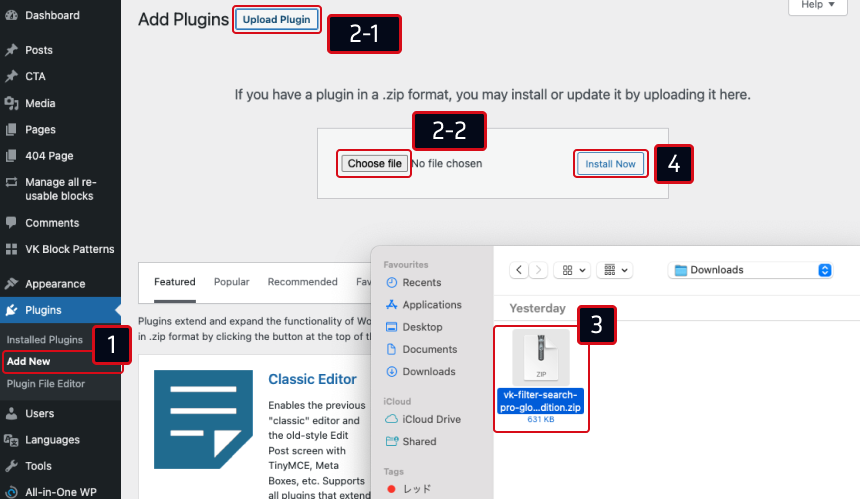 or, 2) Uploading via FTP
Download and unzip "vk-filter-search-pro-global-edition.zip".
Upload the "vk-filter-search-pro-global-edition" folder to the "/wp-content/plugins/" directory.
Activate the plugin on the Plugins page.
Enter Licence Key
After activating the plugin, please enter the licence key from
Go to "Settings" on the Dashboard.
Then go to "VK Filter Search Pro Global Edition".
Enter your license key in "License Key".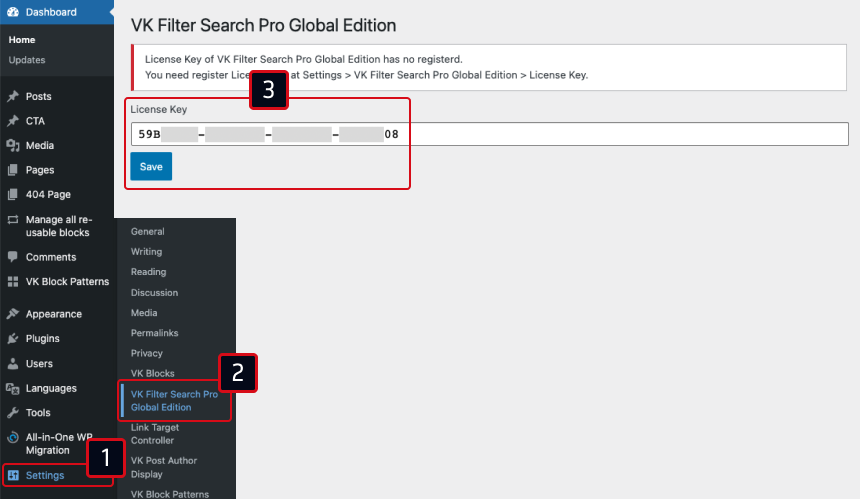 Once your license is activated, you will be able to update the plugin in the normal way from the "Plugins" of the WordPress Dashboard.