"VK Keyword Search" block is one of the inner blocks of the VK Filter Search. It can only be in place and available in the inner part of the VK Filter Search Block.
VK Keyword Search Block Settings
A simple keyword search input form is available.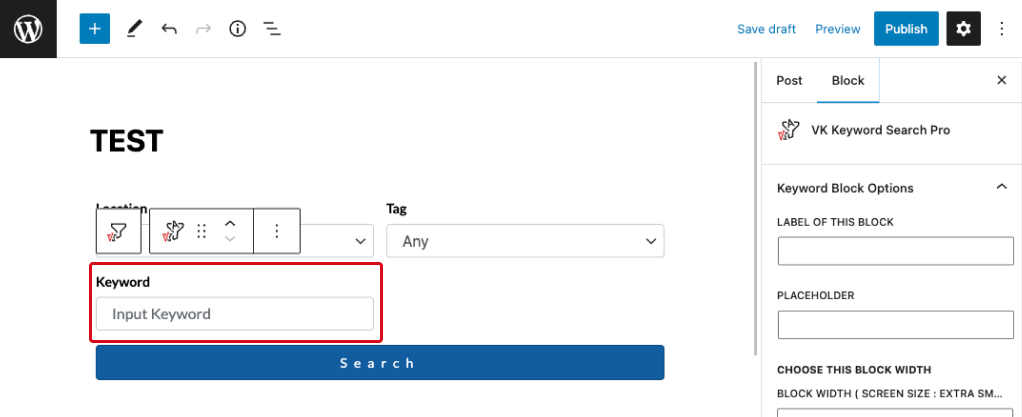 Pro Version Has a Wide Range of Features!
Label of This Block
Basically, the label of each block automatically reflects the taxonomy name of the category, tag or custom classification. In the professional version, this can be changed by entering the desired item name in the 'Label of This Block' section.
Placeholder
In 'Placeholder', you can change it to any character.
Block Width
Each child block that can be placed within the parent Filter Search Pro block can be set to a different block width for each screen size. The following options are available: