Find the Block on Post or Page Edit Screen
Type '/filter' on the edit screen and the VK Filter Search Block will appear in the suggested list.

Preset Blocks to be inserted
Selecting "VK Filter Search Pro" from the suggested list inserts several preset filter search blocks into the edit area.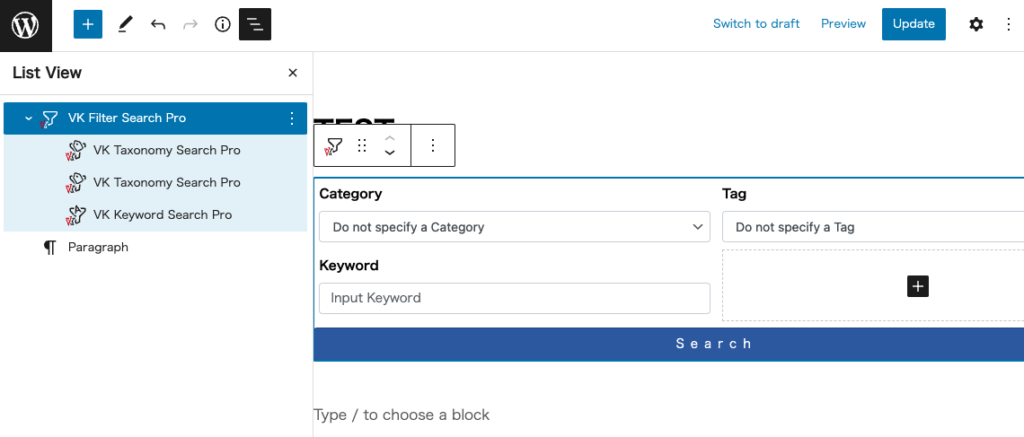 Taxonomy Search Pro Block (Set to Category) / Taxonomy Search Pro Block (Set to Tag) / Keyword Search Pro Block / Search Button Block will be inserted as preset blocks.
Customise the Search Form Settings
With "VK Filter Search Pro" selected, set up the basic form settings from the Block Settings on the right.
The following four settings are available:
Target of Post Type: You can set the post types to be filtered by using the pull-down menu, such as post, fixed page, custom post type, etc.
Display this form on search result page: Turn ON to display the search form on the search result page.
Display on post type archive: Checked post types will display a search form at the top of the archive page.
Submit Button Settings: You can edit the text and styles of the form submit button.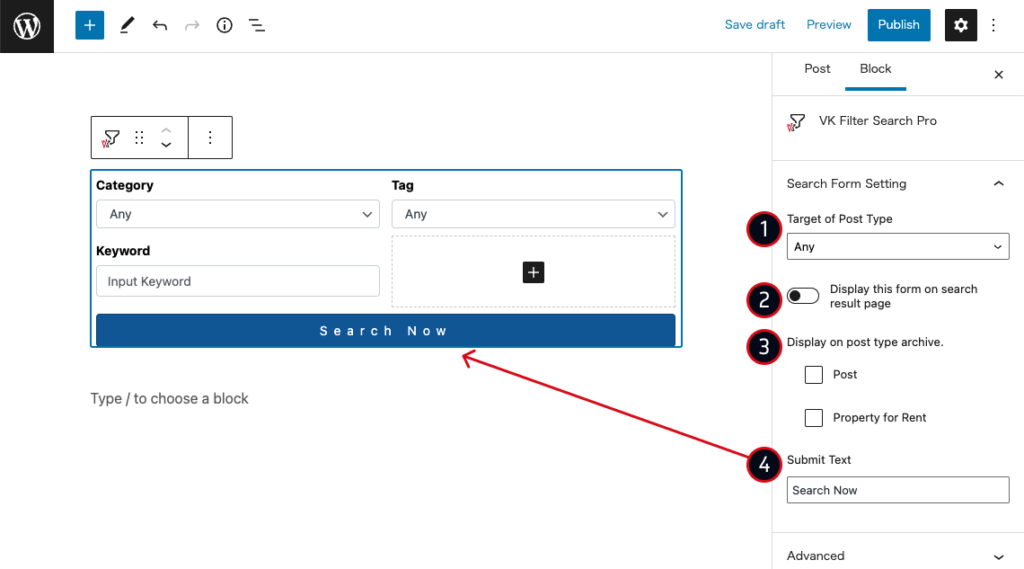 Customise the inner block layout
Inner blocks can be freely added, deleted, and rearranged.
Add block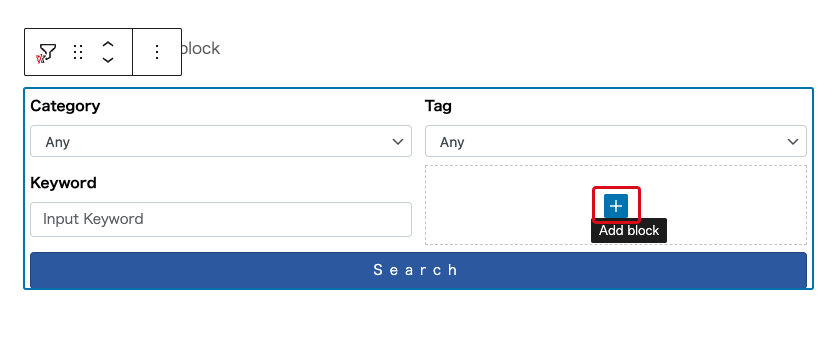 Remove block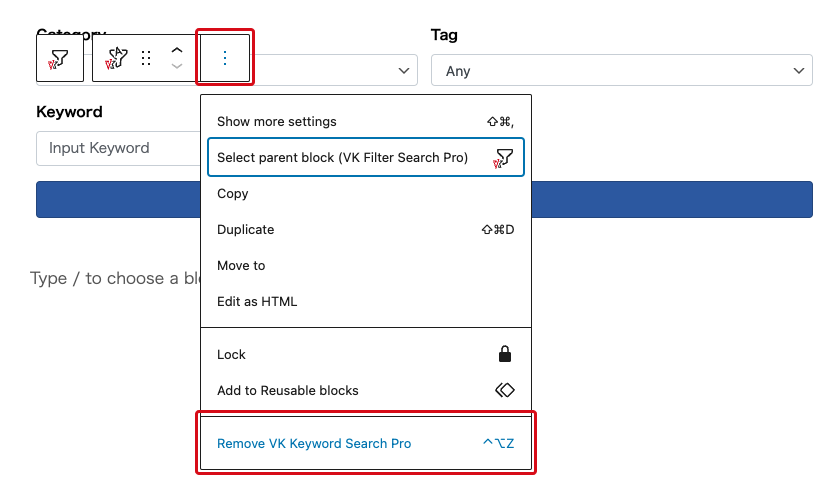 Move block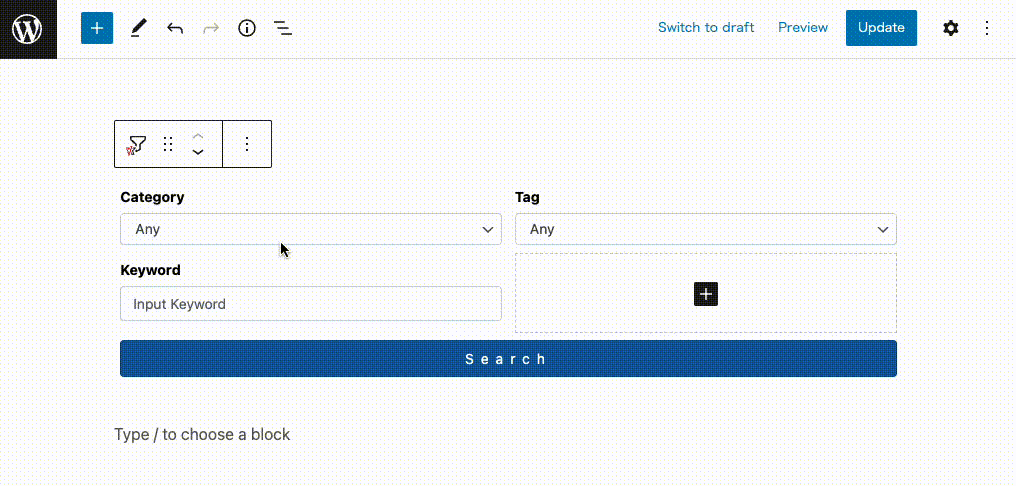 Customise the settings for each inner block
You can change the setting of the block (e.g. the taxonomy to target, the order of the blocks).
The following six useful inner blocks are available: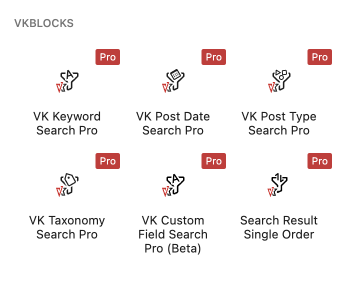 [ for FSE Block Theme only ]
Add "Search Result Form" to the template if necessary
Available in FSE-compliant Block Themes. Additional configuration is required if necessary. Please follow the alert message in red to configure.