This feature is only available in the Pro version.
Only pull-down selection formats are available in the free version, whereas in the professional version you can choose from check boxes and radio buttons.
Example of selecting "Checkbox"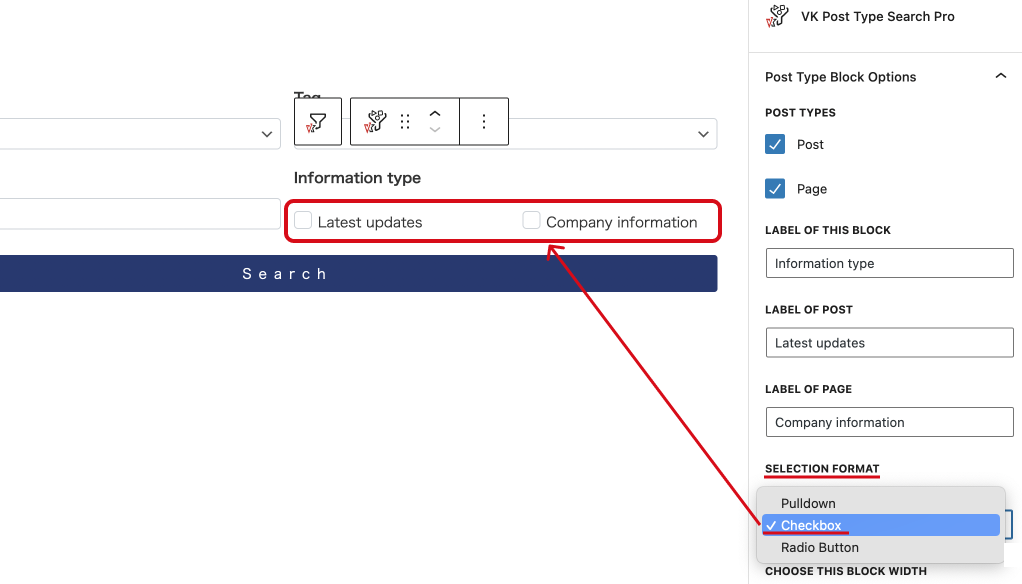 Example of selecting "Radio Button"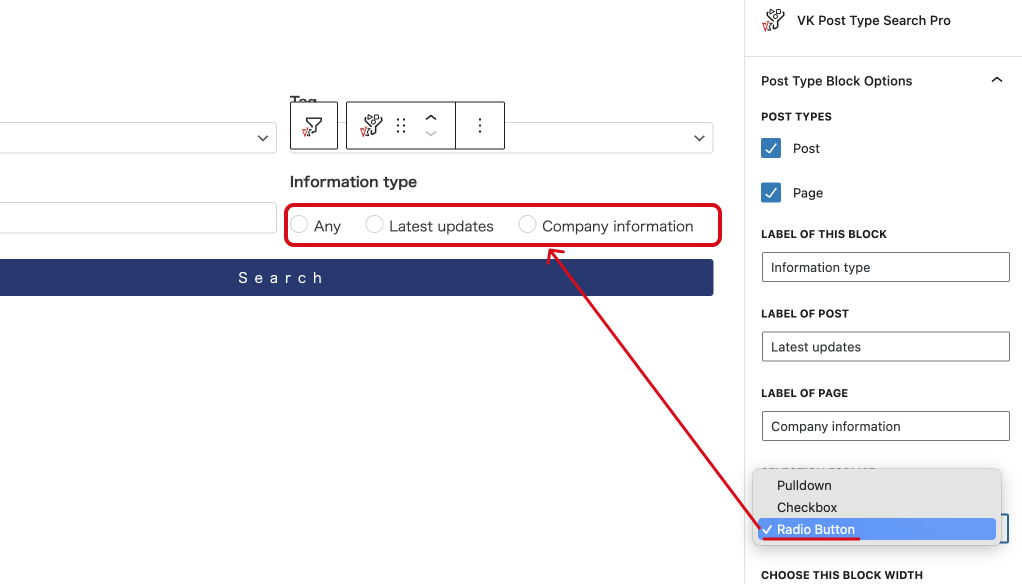 Selectable column widths for Checkbox / Radio Button
Checkbox or Radio Button items have a choice of column widths. The following options are available:
Unspecified
1 column
2 column
3 column
4 column
5 column
6 column
Here is an example of selecting '1/1' in the Block Width, and '2 column' in the Column Width.